English Page
SERVICES
We can provide following services to those who are doing business in Japan and who are not native speakers of Japanese.
File tax returns
Companies which are doing business in Japan must file annual national and municipal tax returns. Since tax rules change every year, it is often difficult for foreign people to stay current with these changes. We prepare tax returns and explain them in detail for clients. We also provide primary tax simulations in order to help assess a client's cash flow projections.
Bookkeeping and financial reporting
Companies need to maintain their accounts with the tax authorities in mind, and this naturally increases costs for the back office. We can reduce this expense by providing essential bookkeeping services and timely financial reports in English.
Consulting services
After several years of experience working in a Japanese investment banking, I am able to provide expert M&A advisory services including advice on investment schemes and due diligence. We also have developed networks with local M&A advisory companies, and are engaged in various projects with them.
Inheritance
It is increasingly common for those who are not native speakers of Japanese to inherit assets from their decedents in Japan. We are able to provide assistance to such indificuals by preparing inheritance tax returns while working with other consulting services in order to minimize any unfavorable inheritance tax consequences.
Services in cooperation with legal specialists
We have alliances with several legal specialists, and can offer the following services in conjunction with them.

 ・Establish a corporation in Japan
 ・Facilitate licensing procedures
 ・Apply for government subsidies
 ・HR related services (employment agreements, payroll procedures, staff policies – e.g. maternity/paternity leave, sexual harassment, etc.)

Services we DO NOT provide
  We ask our clients to contract for tax advisory services on a monthly basis, and we therefore do not provide temporary consultations.
 In order to leverage our strength as a local accounting firm in Hokkaido, we mainly work for business owners living in Hokkaido. It is difficult for us to provide our services to those without any counterpart in Japan.
PROFILE
Yojiro Fukaya

I worked in the financial industry for 14 years. I first joined Nikko Securities which was formerly a company within the Citi Group. There I experienced group financial reporting, tax filings and M&A advisory services. Afterwards, I worked for NN Insurance (formerly ING Insurance) as a manager of the Financial Reporting division. I gained my CPA certification while I was working for Nikko. Subsequent to these experiences, I created my own accounting office in 2013.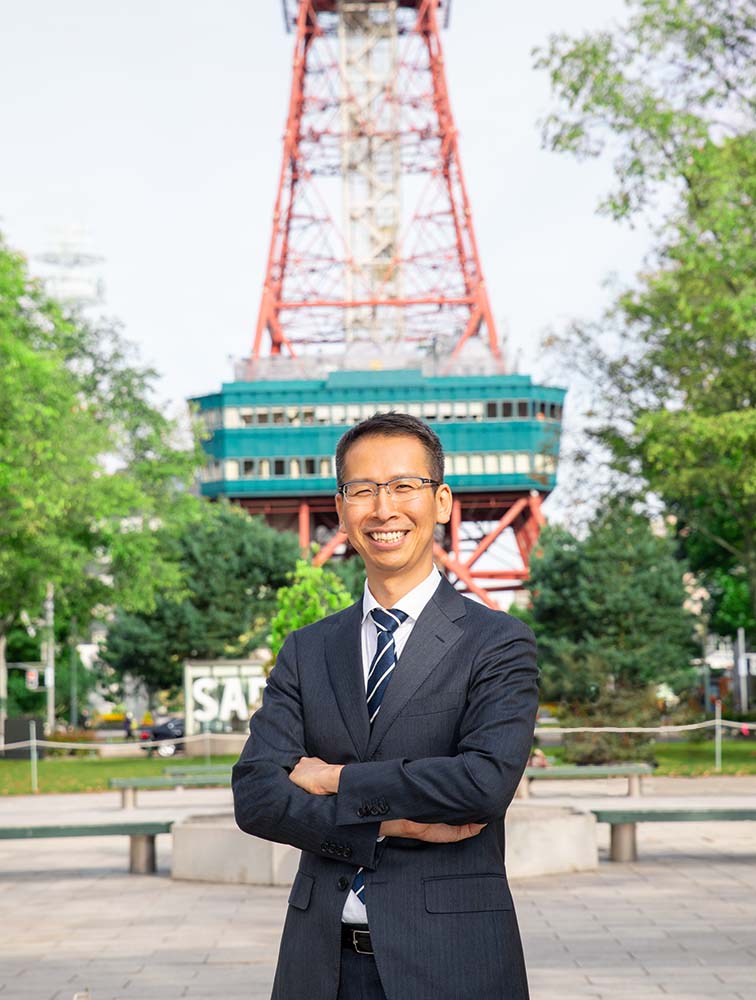 Certifications:
Certified Public Accountant (CPA)
Certified Public Tax Accountant
Chartered Member of the Securities Analysts Association of Japan (CMA)

Academic Qualifications:
Hokkaido University (Bachelor of Economics, 2000)
Erasmus University Rotterdam School of Management, (MBA, 2010)
OFFICE
060-0042
Dunlop SK Building 6th floor, Odori Nishi 10-6-14, Chuo-ku, Sapporo, Hokkaido, Japan
+81 11 555 5019
CONTACT
If you want to know more about our services or get a quote please contact us at the link below or just send an email to the following address.
info@fukaya-cpa.jp